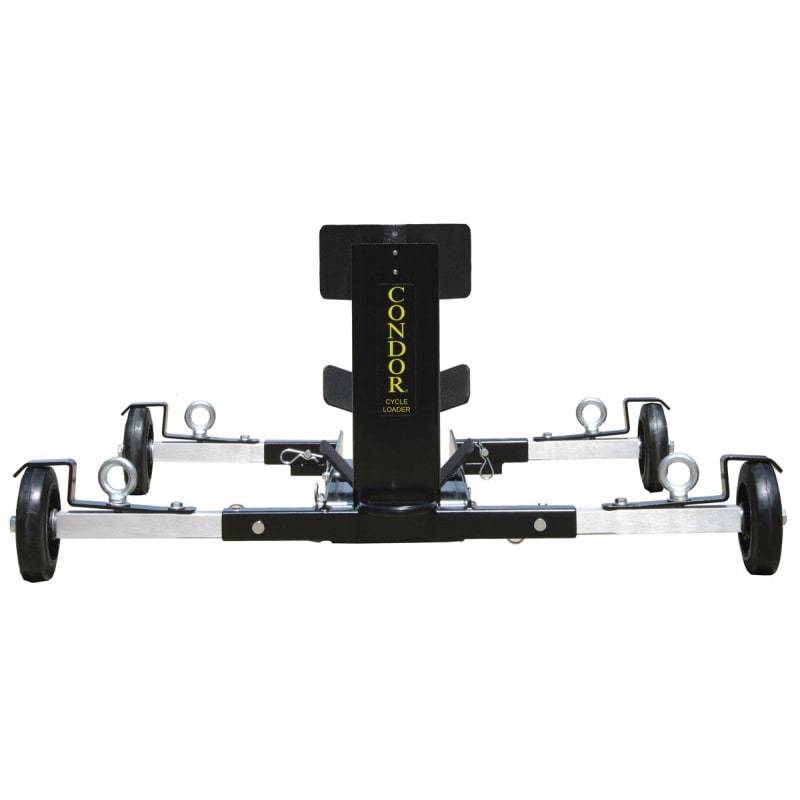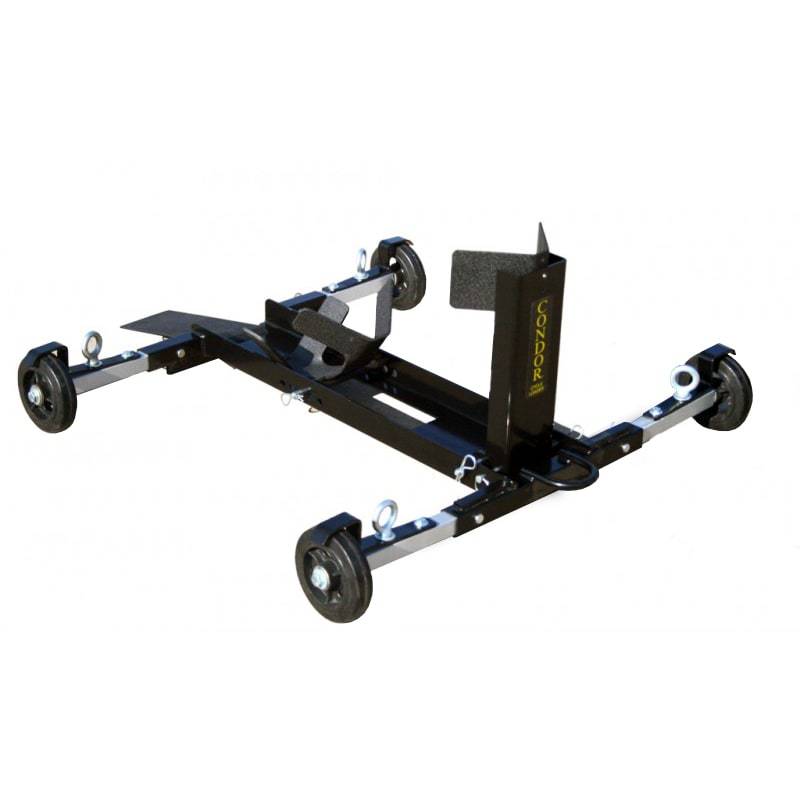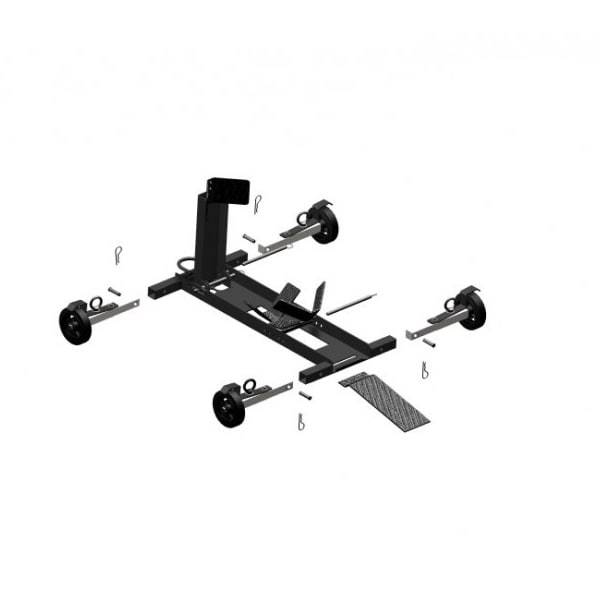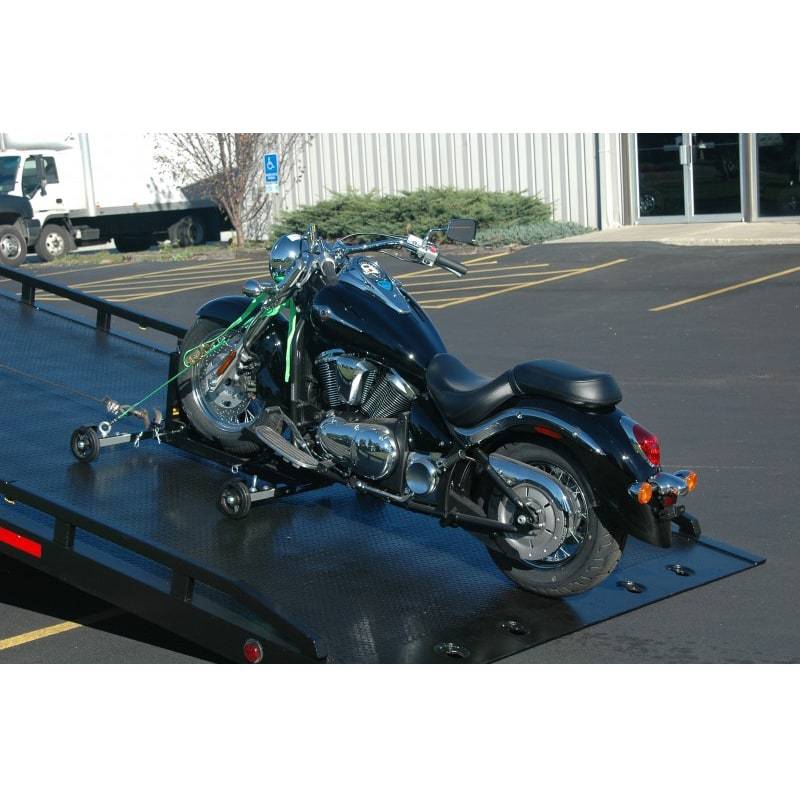 Specifications
The CONDOR® Cycle Loader is a fully adjustable wheel locking towing system capable of accommodating front and rear wheel sizes from 15-22" / 80-220W. The patented locking mechanism effortlessly and securely supports your motorcycle in an upright position on the ground, on a trailer or on a flatbed.
The CONDOR® Cycle Loader works on pavement, concrete, dirt, sand, gravel and all forms of transport platforms such as Flat Beds, Rollbacks, trailers, and pick-up trucks.
The Cycle Loader is the perfect device for securing and transporting any and all motorcycles on the market. Due to its simplicity and ease of use, the CONDOR® Cycle Loader requires only one person to operate.
All 4 rolling wheels come with individual brakes to allow the unit to be loaded without rolling or sliding. In most cases, the motorcycle needs only to be tied down with two straps, one on either side with attachments towards the middle of the rear. You will be amazed at how secure and safe the motorcycle will be once tied down in our CONDOR® Cycle Loader.
The CONDOR® Cycle loader can accommodate bikes weighing over 2000 lbs and can be disassembled easily to fit in any rollback toolbox. Unit breaks down to 35" x 8" x 20" for easy storage and weighs only 55+ lbs. The versatile CONDOR® is also ideal for towing, motorcycle servicing, cleaning, displaying and storage.
Our Cycle Loader is the only towing device that is recommended and endorsed by Allstate Towing Service, the United States Auto Club, and others to recover motorcycles for their customers.
TRAILER PARTS & ACCESSORIES
Family owned and operated since 2008
CAN'T FIND WHAT YOU NEED?
Contact us and we'll get it!