Chopper Chock
CHCK-1500-90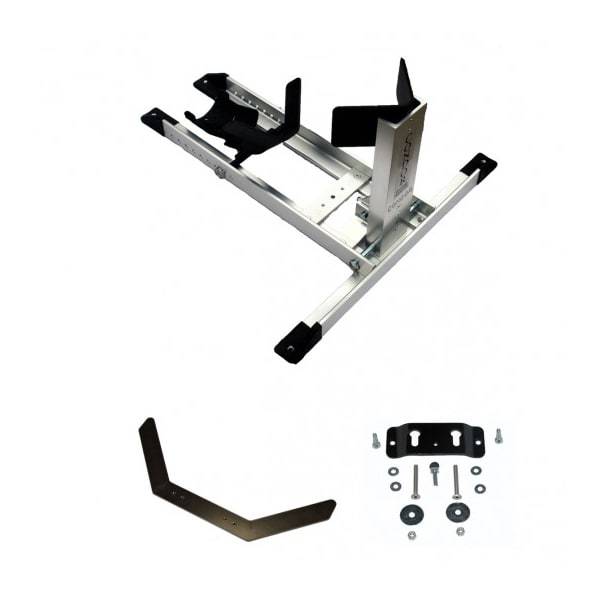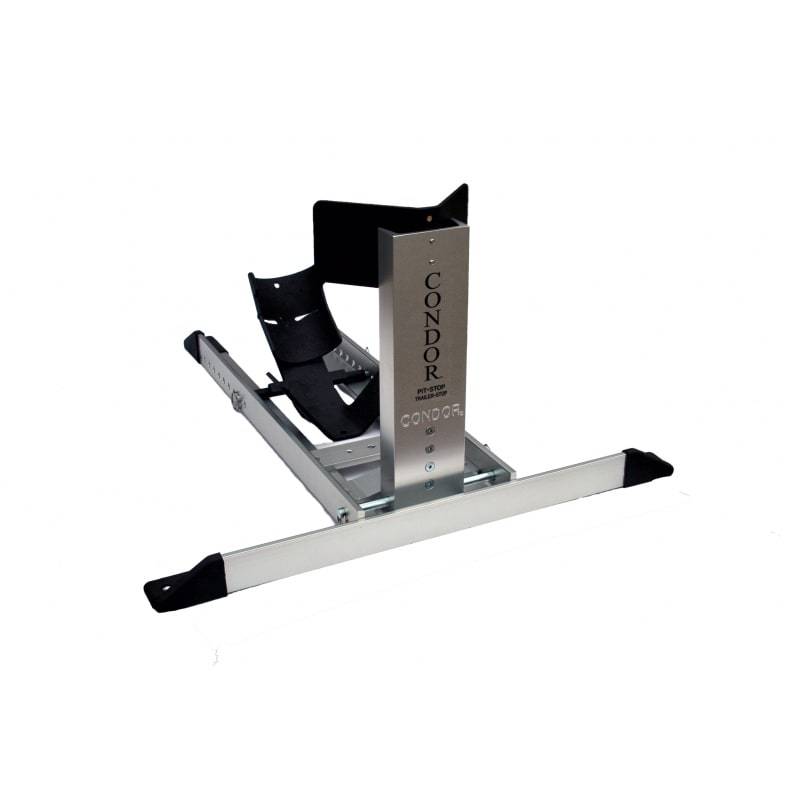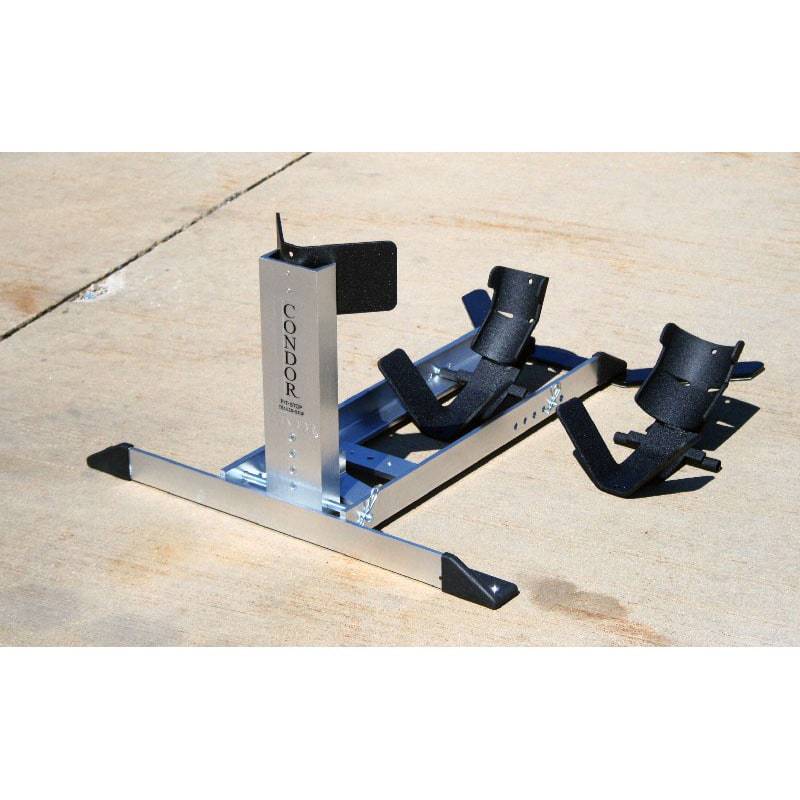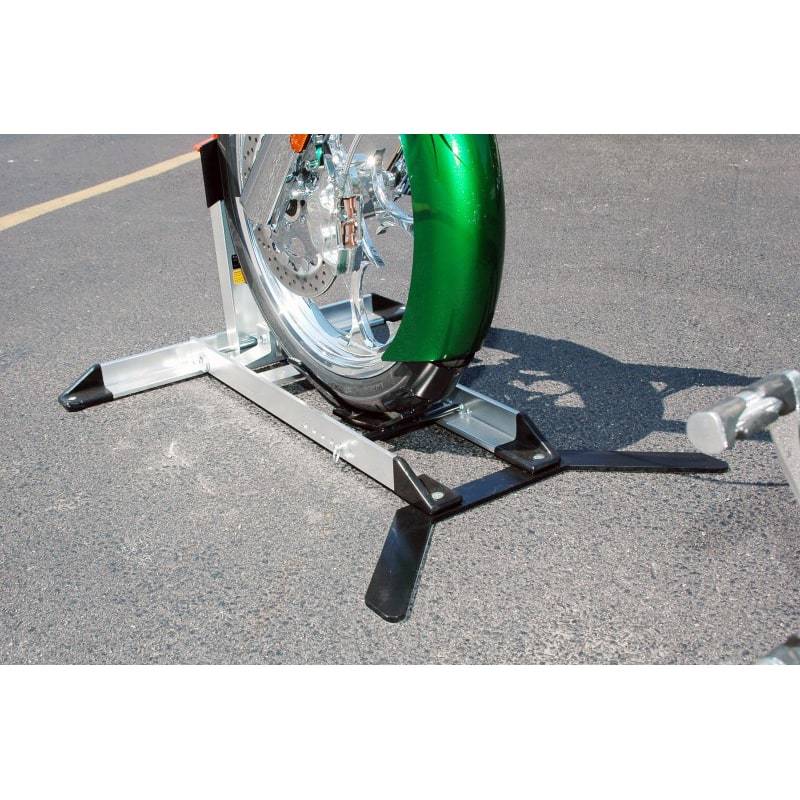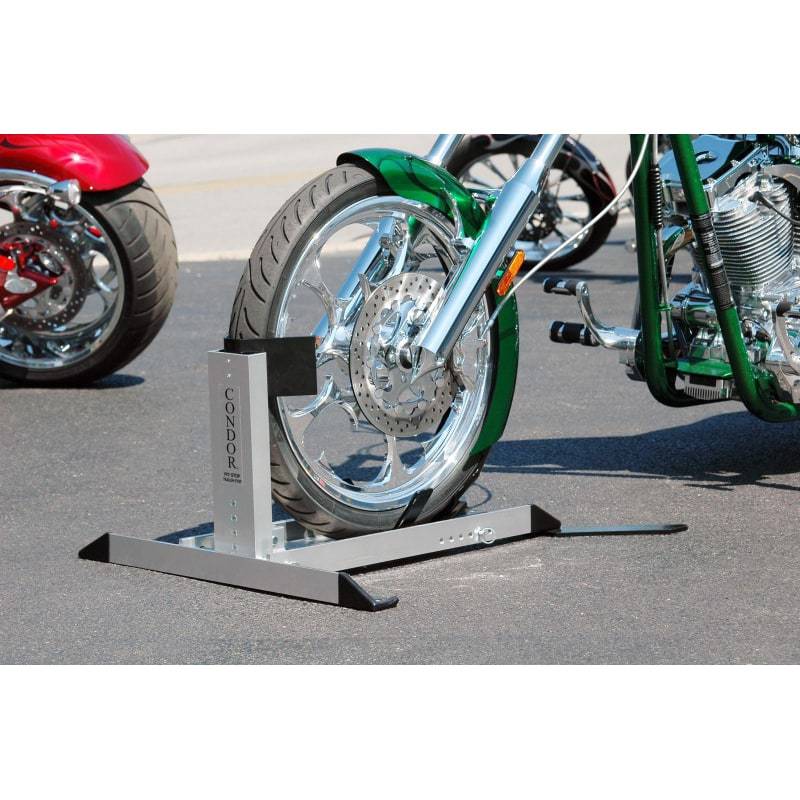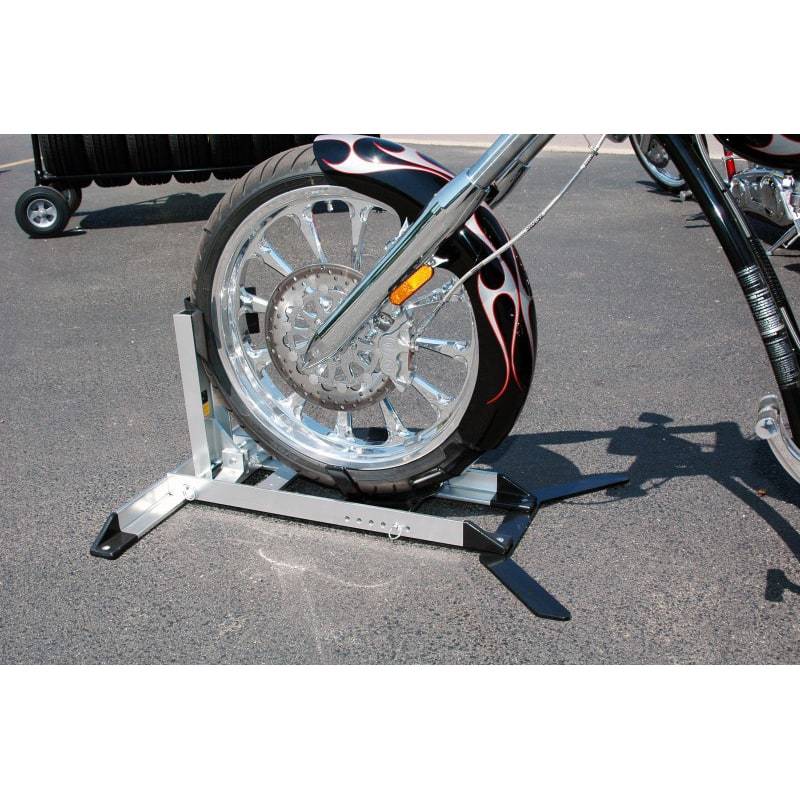 Specifications
Adjusts to work with those new huge front wheels, up to 32-inches! ****
Looking for a safe way to store or transport your chopper? We've got just what you are looking for.
Our Chopper Chock is the first wheel chock specifically designed for the unique requirements of choppers.  Now any chopper can be held securely in an upright position in your garage or on any flat surface, or be transported in a trailer safely and securely with only two tie-down straps, and without damaging sensitive suspension parts, such as springs and fork seals.
The Chopper Chock also works perfectly with those low-slung "hugger" front fenders, without fear of damage, because our unique chopper cradle is designed to touch only the sides of the tire and nothing else. Best of all, the Chopper Chock requires only one person to load and release the bike for transport, and with our quick-release Trailer Adaptor Kit (included), the whole chock can be installed or removed from the trailer in seconds.
The Chopper Chock adds additional bracing for optimum stability for that long raked-out front fork.  You choose the right cradle for your tire, in either 90mm, 120mm, 130mm, 140mm, or 150mm.   The Chopper Chock adjusts to accommodate those new huge front wheels up to  32-inches! (**** The chock will accommodate a wheel up to 34", provided that the tire width does not exceed 130mm)  An Ultra Wide Tire Kit (PS UWCK) is also available if securing the chopper with the rear wheel is desired.
The Chopper Chock is not only perfect for transporting the motorcycle, but it's also perfect for use in a garage, or on any flat surface, to keep the chopper in a stable upright position for easy servicing or detailing, or just showing it off.
Now that high dollar chopper can be protected from damage while trailering or just parked in the garage.
TRAILER PARTS & ACCESSORIES
Family owned and operated since 2008
CAN'T FIND WHAT YOU NEED?
Contact us and we'll get it!