WD chain extensions with threaded links
AND3366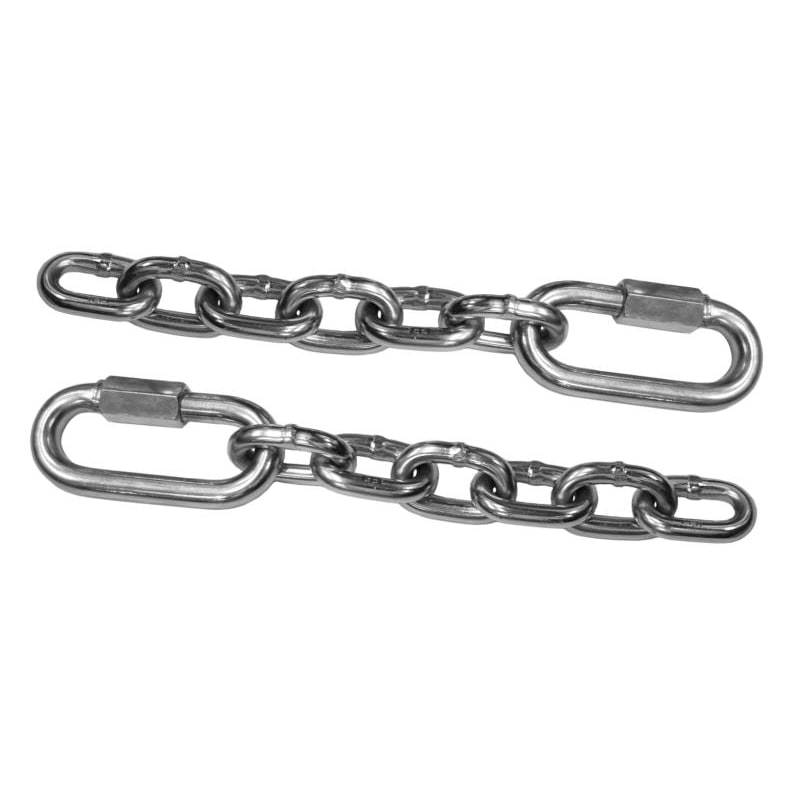 Specifications
Do you need to add a little length to your Andersen Weight Distribution tension chains? This pair of WD Chain Extensions makes it quick and easy for you. Need to shorten the extensions? No problem, just remove any links you don't need.
Includes 2 separate extensions (as shown in picture)
Each extension features 6 chain links and 1 threaded link
Adds up to 11.25" (approx) to each tension chain
Made in USA
TRAILER PARTS & ACCESSORIES
Family owned and operated since 2008
CAN'T FIND WHAT YOU NEED?
Contact us and we'll get it!