Universal E-Track Adapter Kit for Condor products
UNIV-E TRACK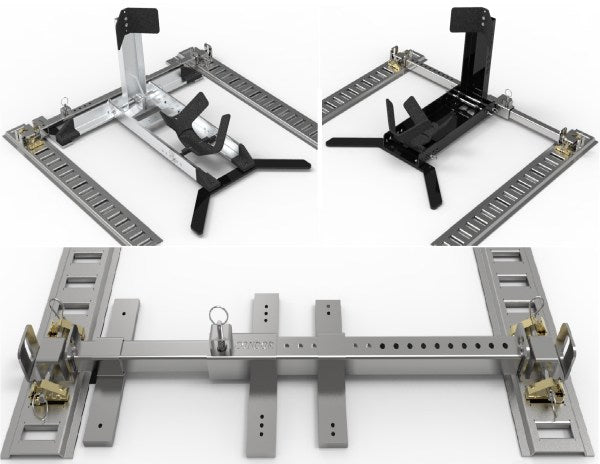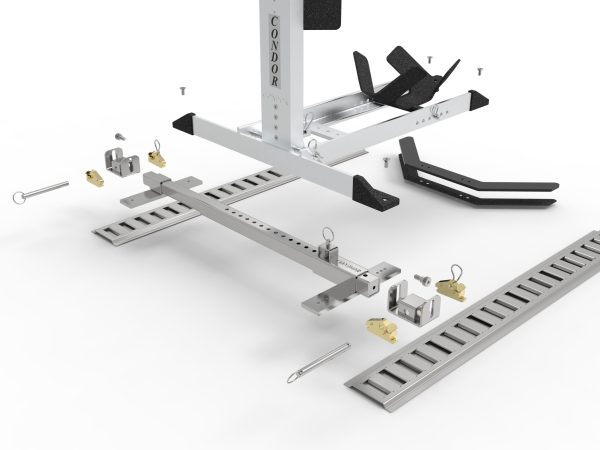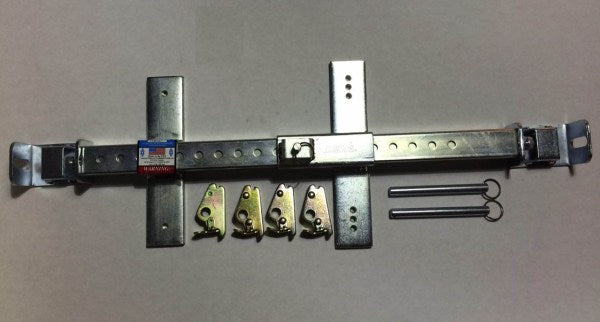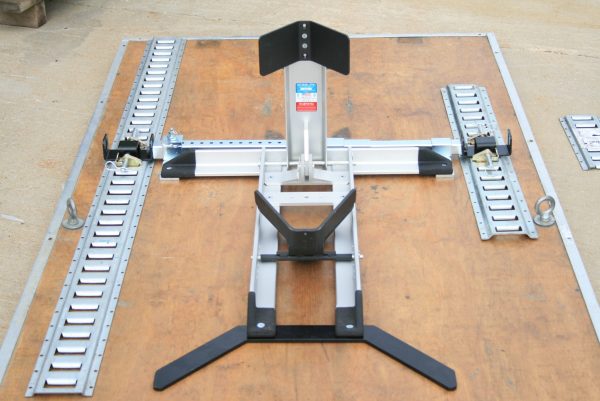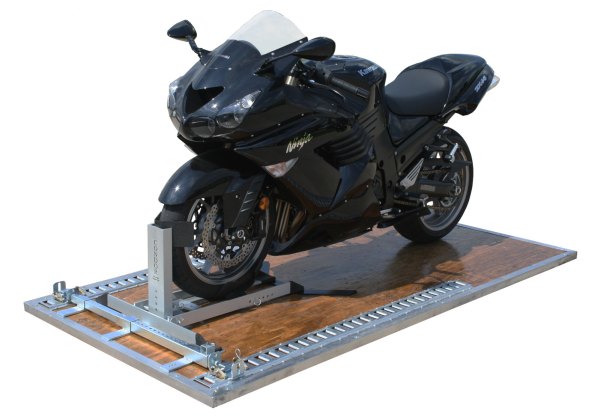 Specifications
The Universal E-Track Adaptor Kit (UNIV-E TRACK) is designed to be used with either a Condor Pit-Stop/Trailer-Stop, (PS-1500) the CONDOR Trailer-Only model (SC-2000), the CONDOR Scooter Chock (SCC-4000) and the Condor Chopper Chock (CHCK-1500).
The kit allows our chocks to quickly and securely attach to the E-Track on any trailer platform, whether the E-Track is above the floor, recessed, or flush-mounted. Now you can adjust the position of the chock anywhere along the E-Track for maximum flexibility in positioning a motorcycle, and the chock can be adjusted side to side between the E-Track.  The minimum and maximum center-to-center distances between the mounted E-tracks are 26" and 46" respectively.  Keep in mind that if you are using our PS-1500 the minimum distance between the inside of the tracks is limited by the width of the PS-1500 which is 29".
The Universal E-Track Adaptor Kit comes will all the necessary hardware for assembly, including a Boomerang Bar for added stability to your CONDOR Chock.
Also available is our new A-Track Adaptor Kit (A-TRACK KIT), sold separately. The A-Track Adaptor Kit contains all the necessary hardware to adapt our Universal E-Track Adaptor Kit for use with your floor-mounted A-Track. It will allow you to use any Condor Wheel Chock, and adjust its placement, fore and aft, or side to side, along your A-Track, for maximum flexibility in positioning your bike. You must purchase the Universal E-Track Adaptor Kit to use the A-track Adaptor Kit.
Made of heavy duty plated steel. Ratchet tie-downs are required for transporting the motorcycle.
U.S Patent 8,439,612 B2
TRAILER PARTS & ACCESSORIES
Family owned and operated since 2008
CAN'T FIND WHAT YOU NEED?
Contact us and we'll get it!