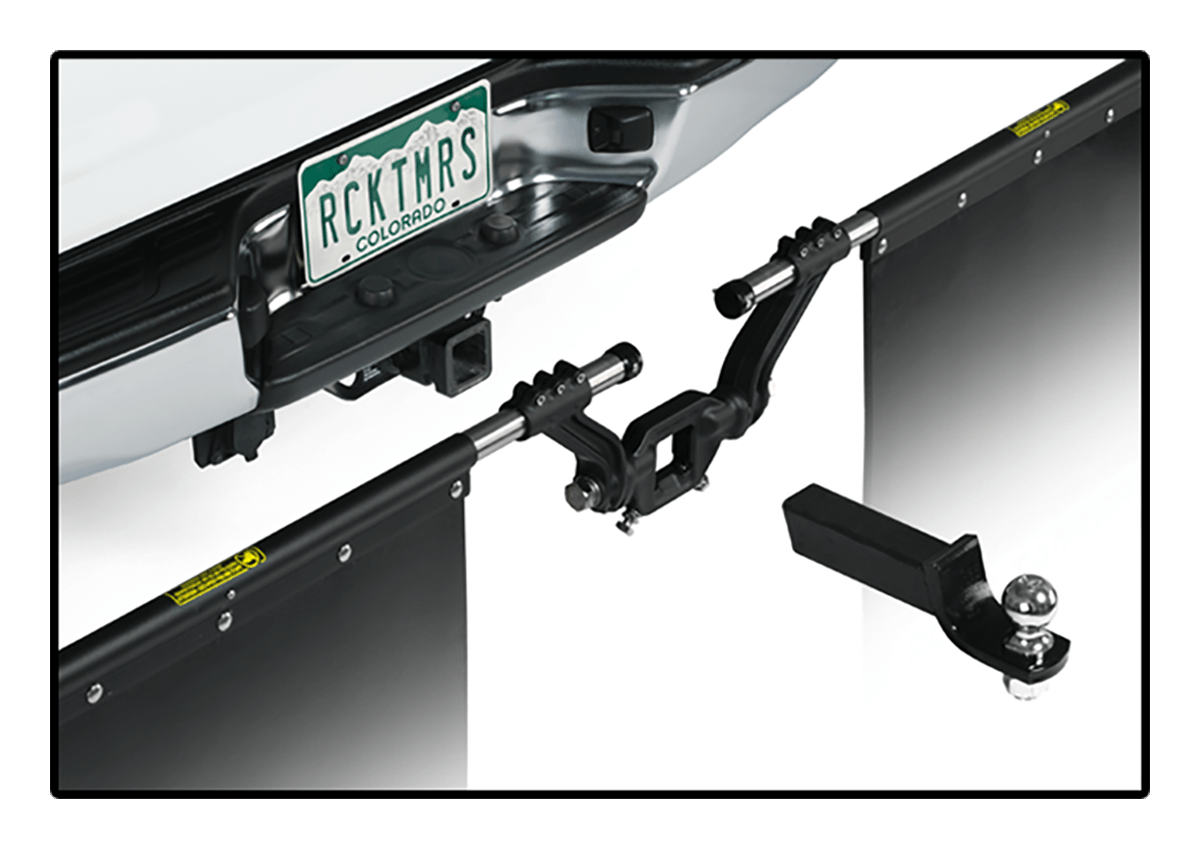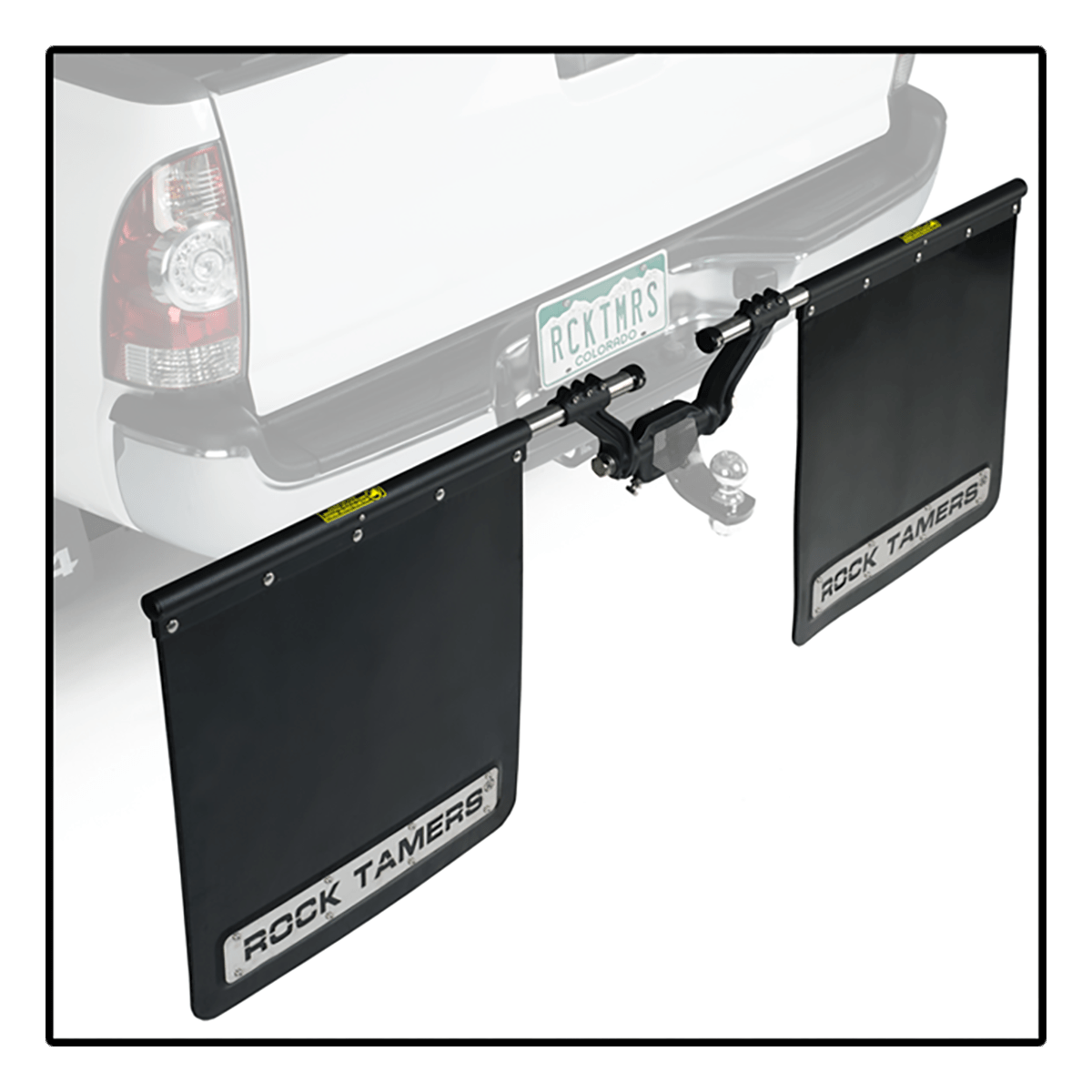 Specifications
ROCK TAMERS™ are the premiere "Adjustable and Removable" Mudflap System designed to provide the ultimate protection for your towables from damage caused by rocks and road debris
Perfect solution for consumers who want the utility aspect of mudflaps and to maintain their vehicle's stylish and attractive appearance
This patented system is easy to attach or remove from any standard 2", 2-1/2" or 3" ball mount
Mudflap height is adjustable to maintain consistent ground clearance when towing various loads
Overall width is adjustable and easily fine-tuned to fit any small, full size or dually truck
Width expands from 67 1/4" to 96 3/4"
Questions & Answers
I have a 2019 gmc srw 3500 diesel will the tail pipe overheat these mudflaps

Most likely yes, you can either get the heat shield or the exhaust outlet for it.
TRAILER PARTS & ACCESSORIES
Family owned and operated since 2008
CAN'T FIND WHAT YOU NEED?
Contact us and we'll get it!