Ready Rail Tool Rack
180005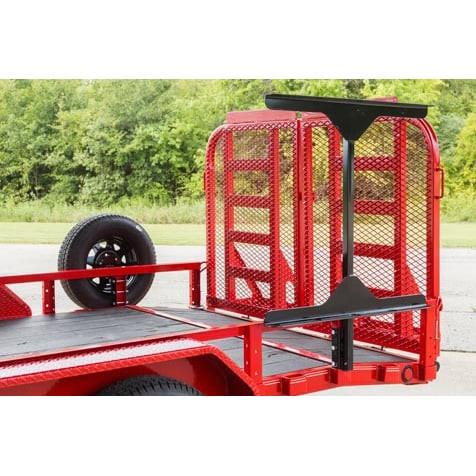 Specifications
The Ready Rail Tool Rack makes securing handled tools easy work.
It has five (5) rubber lined slots that are ideal for storing tools like shovels, rakes, and brooms.
Formed parts are made from 3/16" gauge steel and the frame is made from 1½" x 1½" tubing.
Mounting hardware is included.
Questions & Answers
Would like to have a better understanding of how the tool rack mounts to trailer. Picture is a little vague. Does it sandwich around the trailer post , in a "u" shape? If so what is the dimension of said shape, so I can see if it will work on my trailer. Also do u sell stake pockets that I could weld onto my landscaping trailer? Thanks, Kent

The tool rack clamps onto a ready rail system that pjs has developed and it aprox 3 " inside measurement, held on with couple bolts.
TRAILER PARTS & ACCESSORIES
Family owned and operated since 2008
CAN'T FIND WHAT YOU NEED?
Contact us and we'll get it!