Ready Rail Ready Rings
180000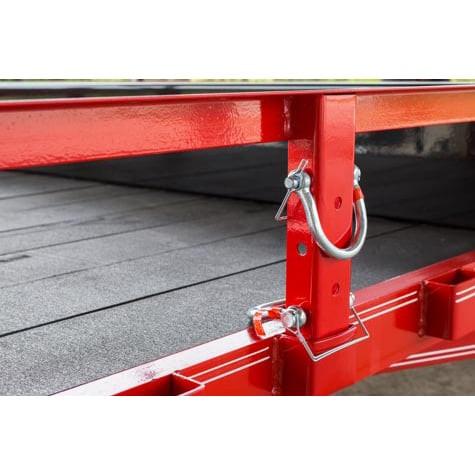 Specifications
Ready Rings (patent pending) were created specifically for the PJ Ready Rail system.
The rings inside width is 3" allowing the ring to mount outside of the upright.
This wide design accommodates a variety of larger straps, hooks, and ropes.
Each d-ring is rated at a 1,250 lbs working load limit.
Each ring includes a 1/2" by 4.75" pin with retaining clip.
The pin includes a .20" hole for adding a lock.
TRAILER PARTS & ACCESSORIES
Family owned and operated since 2008
CAN'T FIND WHAT YOU NEED?
Contact us and we'll get it!