Ready Rail Bed Divider
180003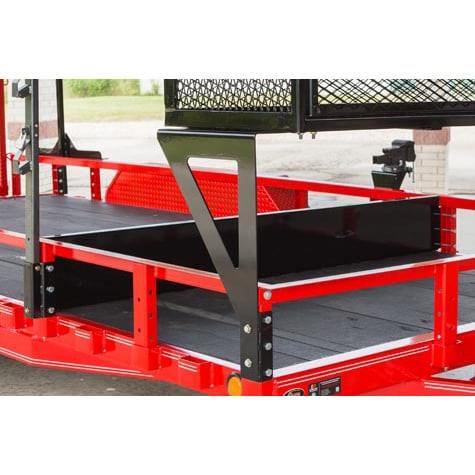 Specifications
The Ready Rail Bed Divider allows you to quickly and easily divide an area of your trailer bed.
It's most popular mounting position is on the second upright from the front.
This creates a space suitable for gas cans, feed bags, coolers, and other cargo.
The bed divider is made from rugged 10 gauge steel.
Please note that divider can also be mounted on the front or rear uprights of the trailer.
Mounting hardware is included.
TRAILER PARTS & ACCESSORIES
Family owned and operated since 2008
CAN'T FIND WHAT YOU NEED?
Contact us and we'll get it!