Motorcycle Garage Dolly
GD-3500
$999.95
$1,199.95
-17% OFF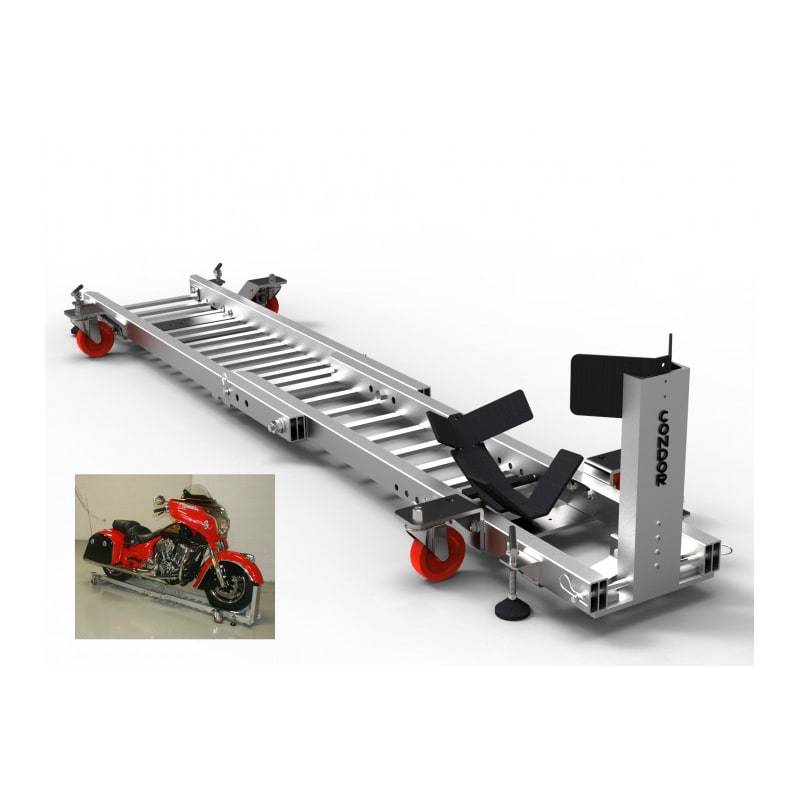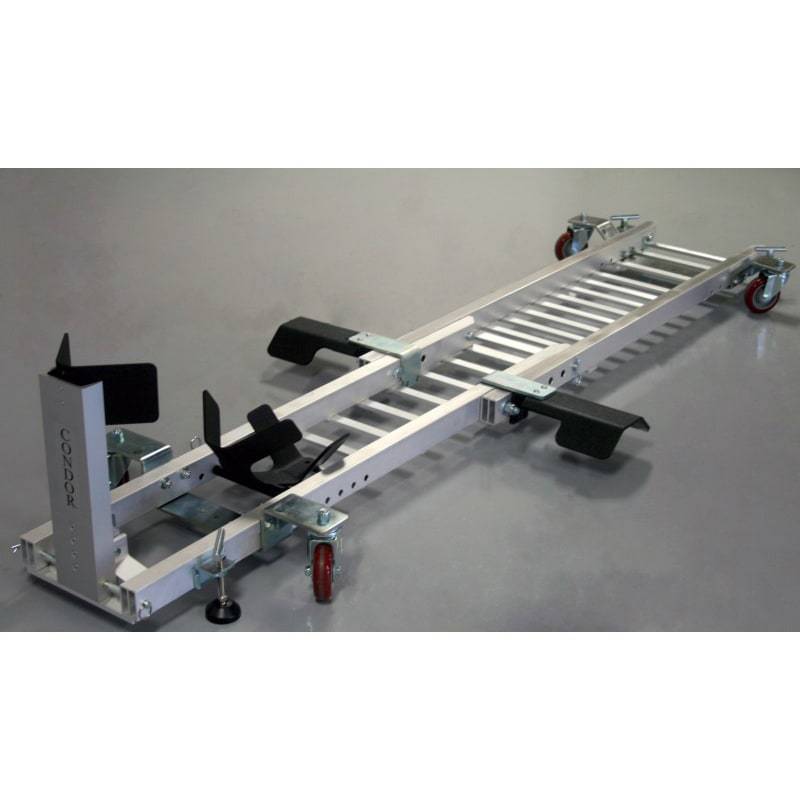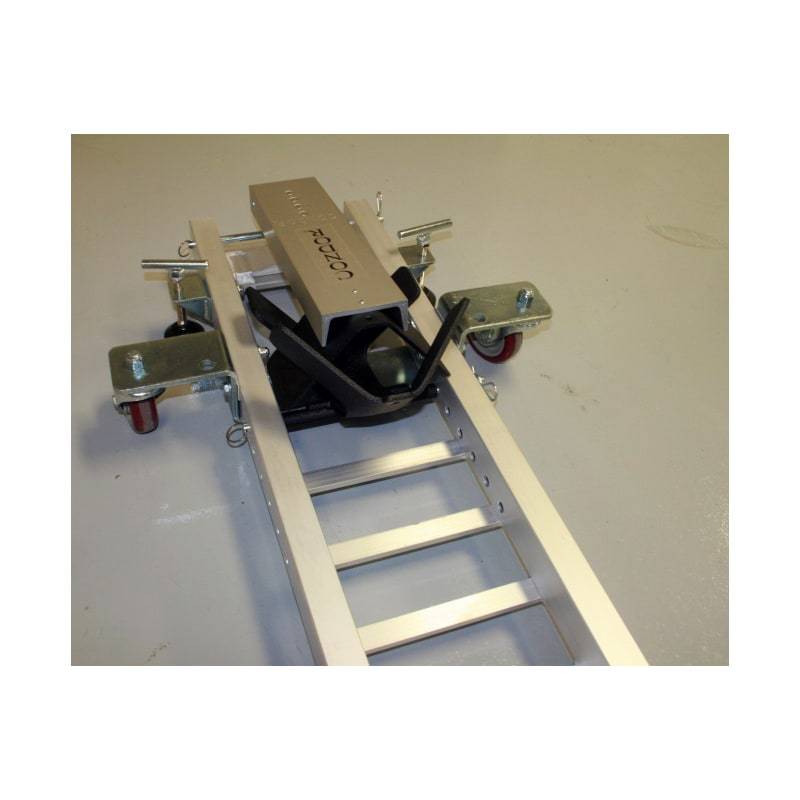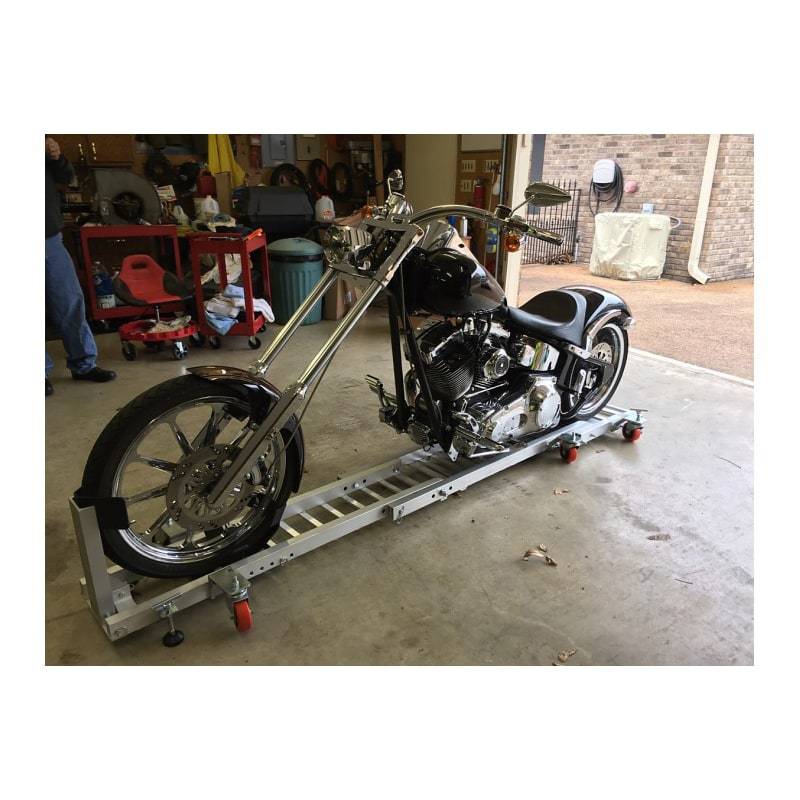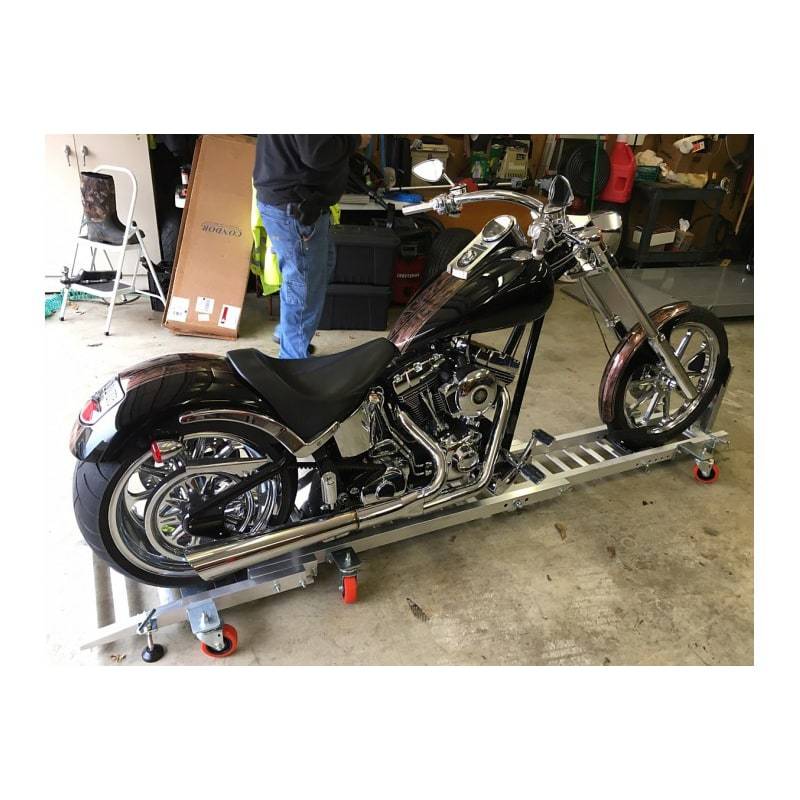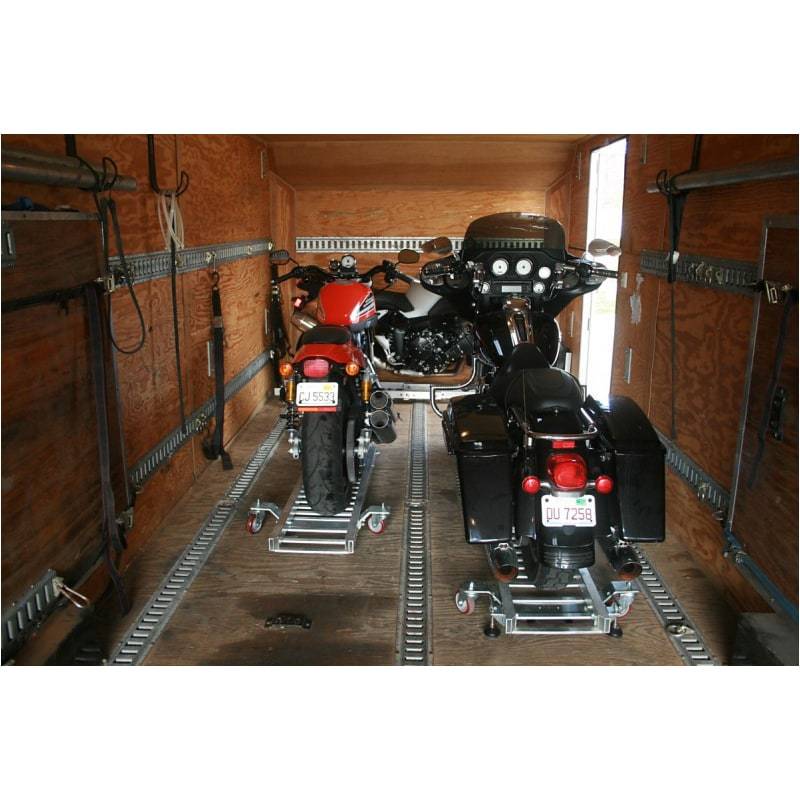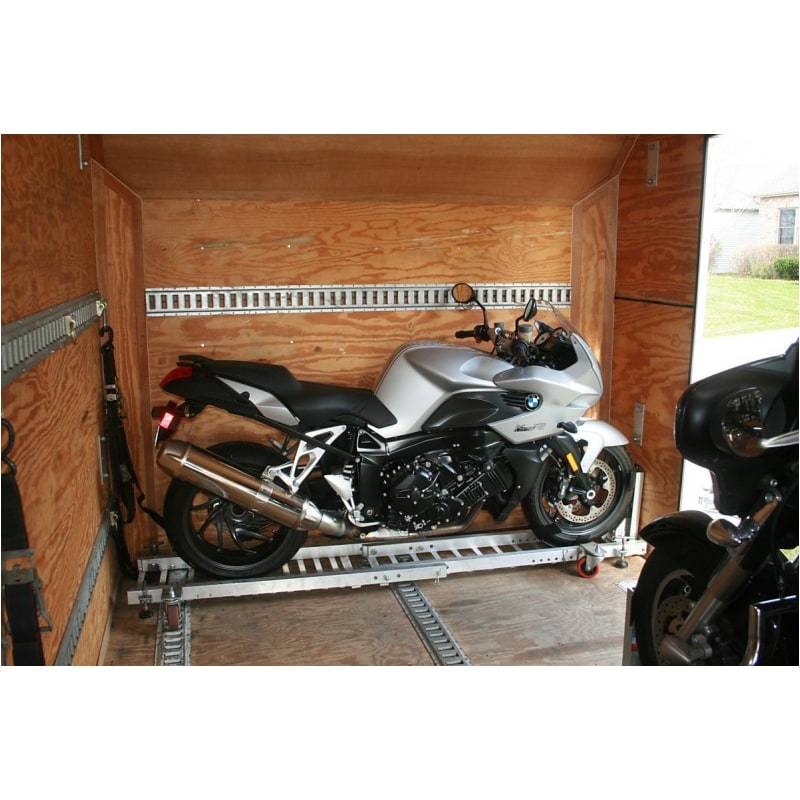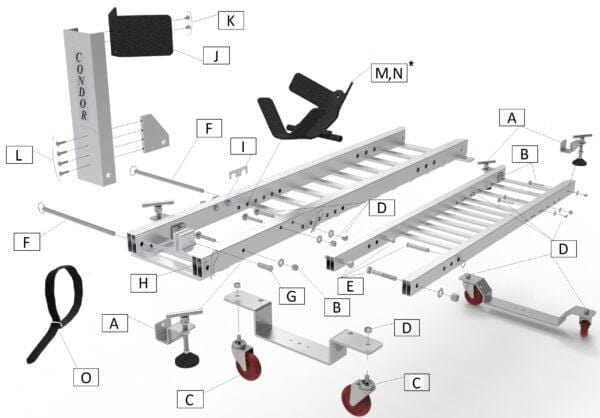 Specifications
Meet the New Expandable CONDOR Motorcycle Garage Dolly
Simply push any motorcycle onto the Garage Dolly, and into our CONDOR Wheel Chock, with its patented adjustable cradle that accommodates every type of motorcycle, from heavy cruisers and touring bikes, to sport bikes and dirt bikes, with wheel sizes from 13" to 30." Now your bike is secured in an upright position, and is ready to be easily rolled, or swiveled anywhere you wish in your garage to save space when storing, servicing, or detailing it, or just to keep it safe and out of harm's way.
The Garage Dolly rides on sturdy 4-inch wheels, so it will roll or swivel easily, and will even navigate cracks, crevices, and pitted garage floors. The Dolly is made from sturdy aluminum and steel and only weighs 68 lb. When not in use, it folds and can be mounted on a garage wall for storage. The Garage Dolly has a load rating of 1300 lb. It measures 90" long (expandable to 94") and has a deck dimension of 12" wide. It is 24" at its widest point at the wheel brackets. Four large twist -down brakes secure the unit from rolling when placing your bike into the Dolly, or removing it.
The Garage Dolly includes a Velcro Security Strap (Part# VS-Black)
Remember, the Garage Dolly is made by CONDOR, in America, so you know it's got to be good. And, like all of our products, it's Heart Healthy and Gluten Free!
TRAILER PARTS & ACCESSORIES
Family owned and operated since 2008
CAN'T FIND WHAT YOU NEED?
Contact us and we'll get it!