Hydraulic Pump, Dual Action w/Remote & 6qt Tank
190611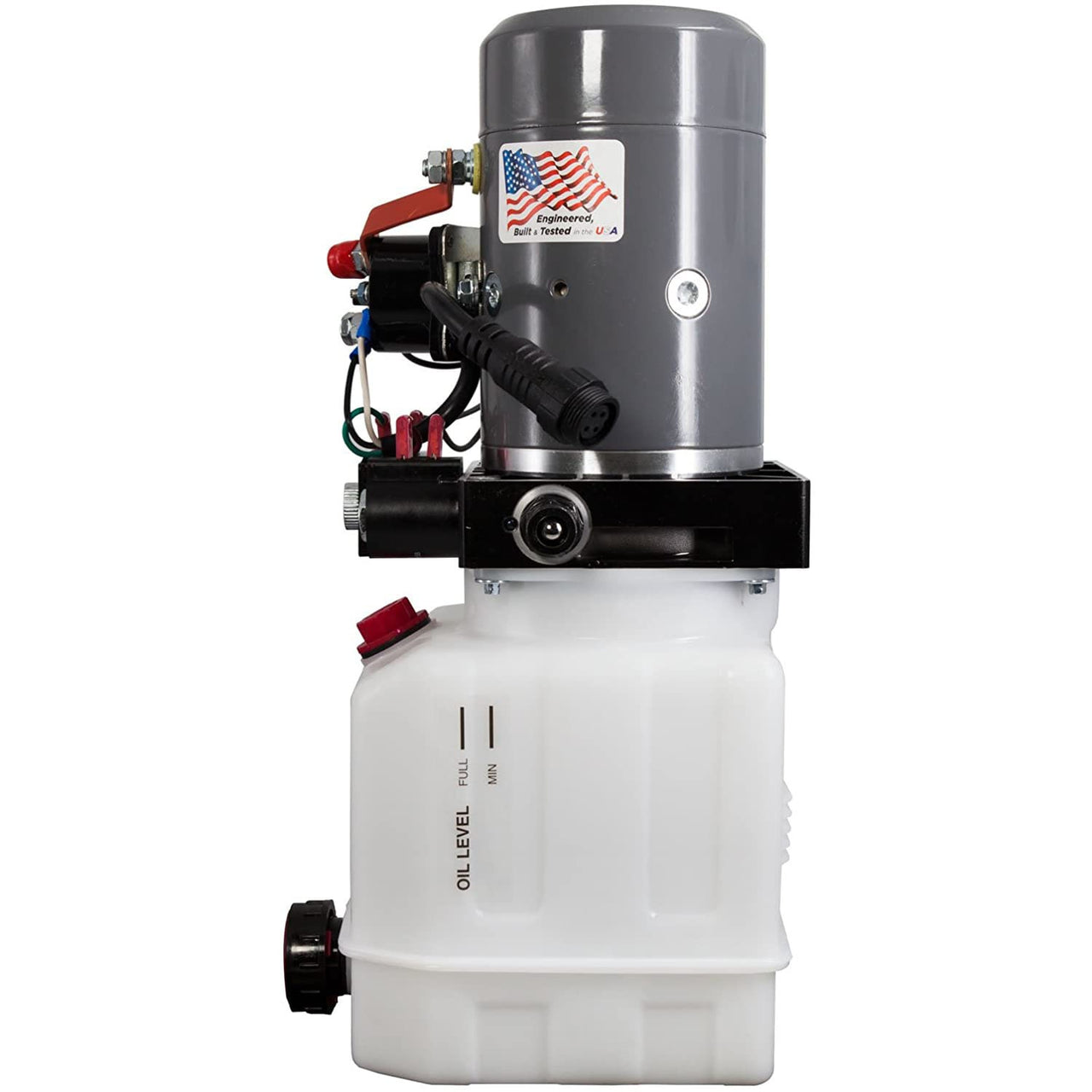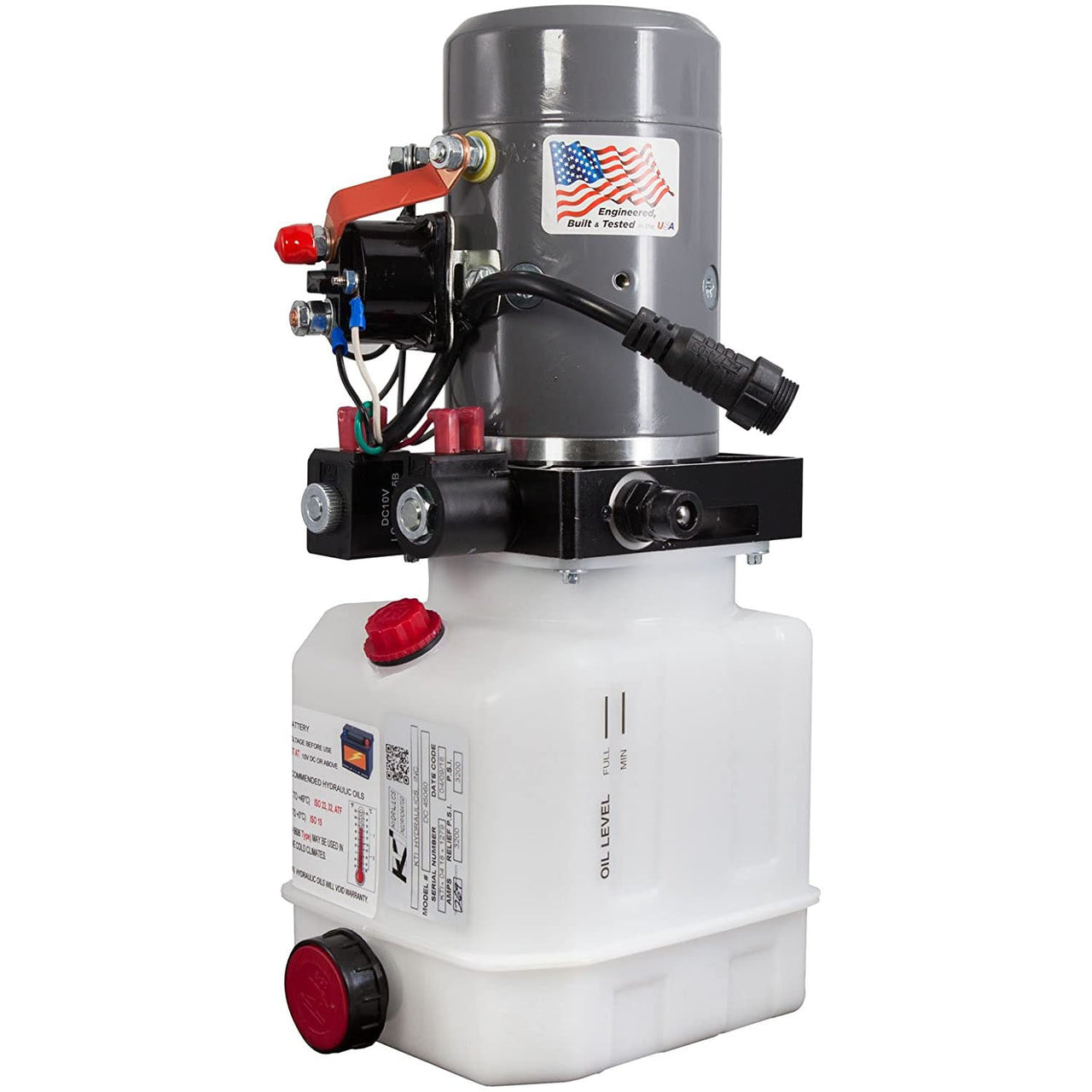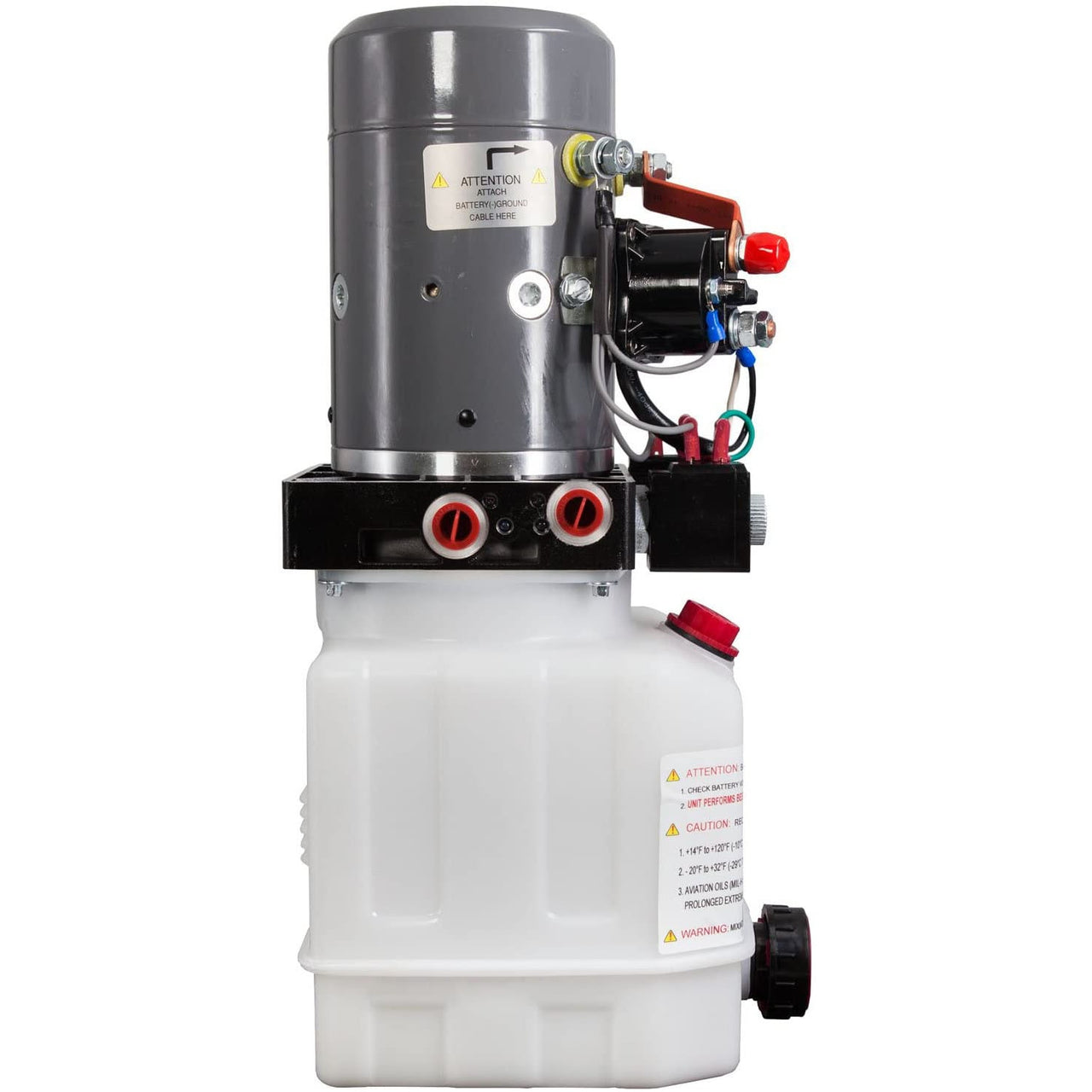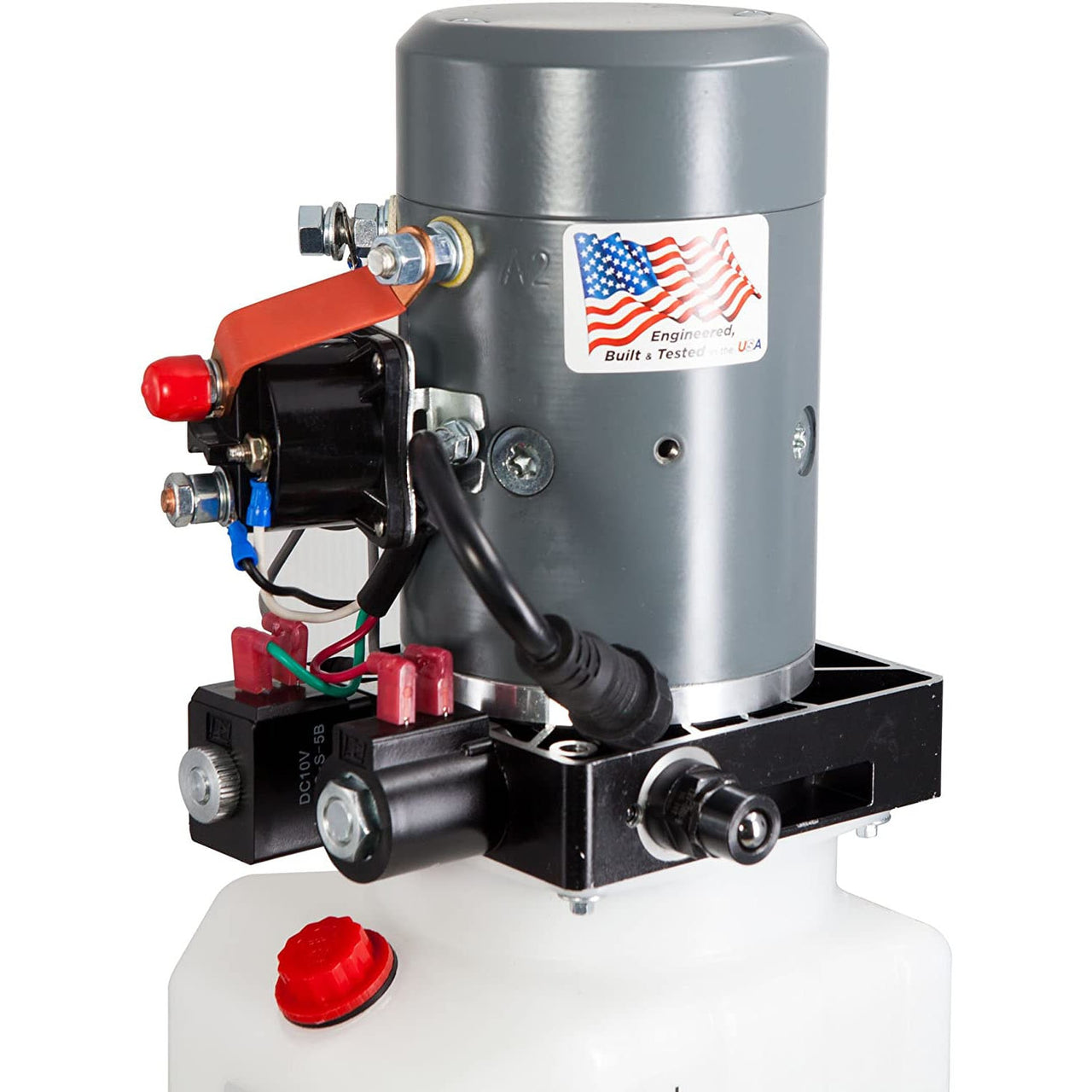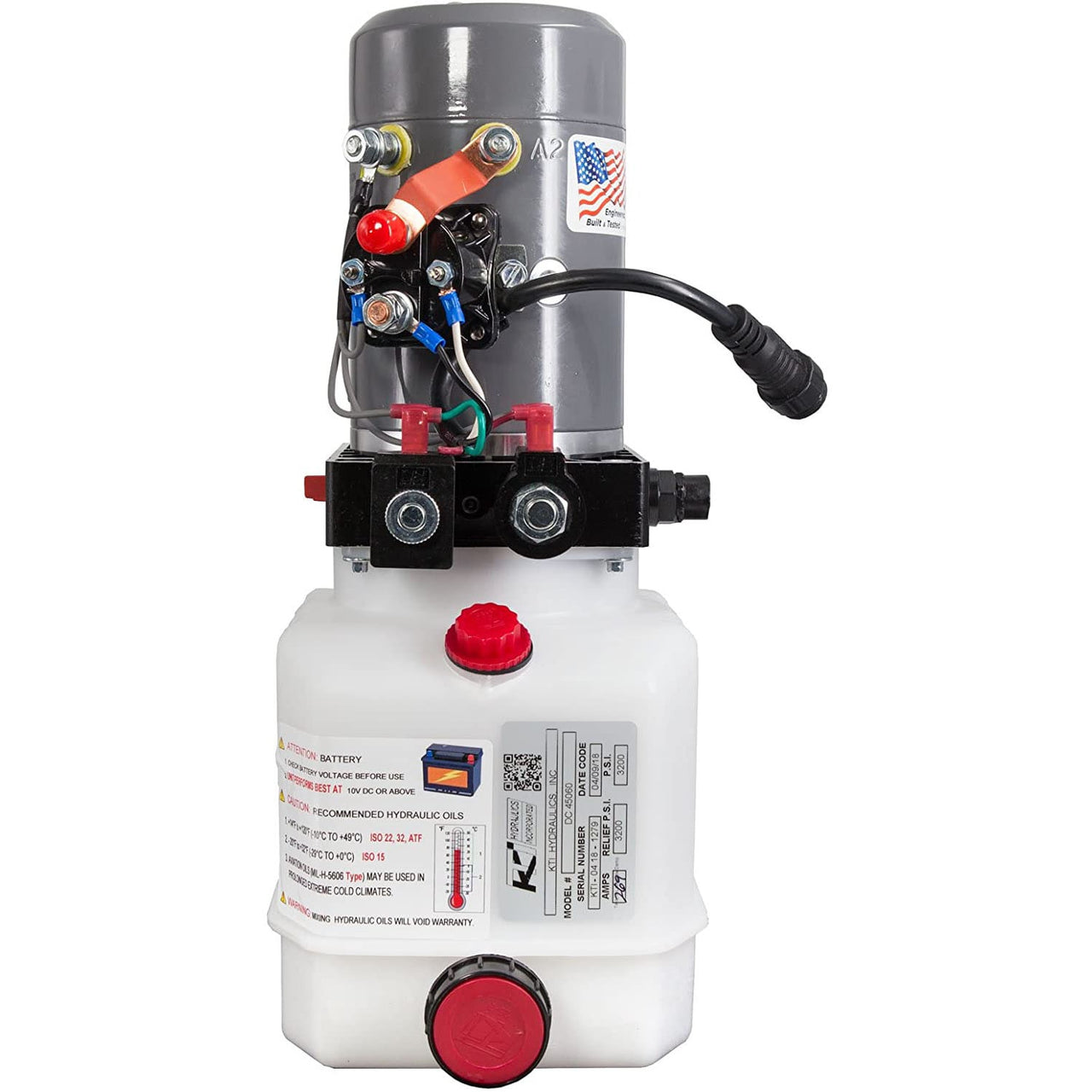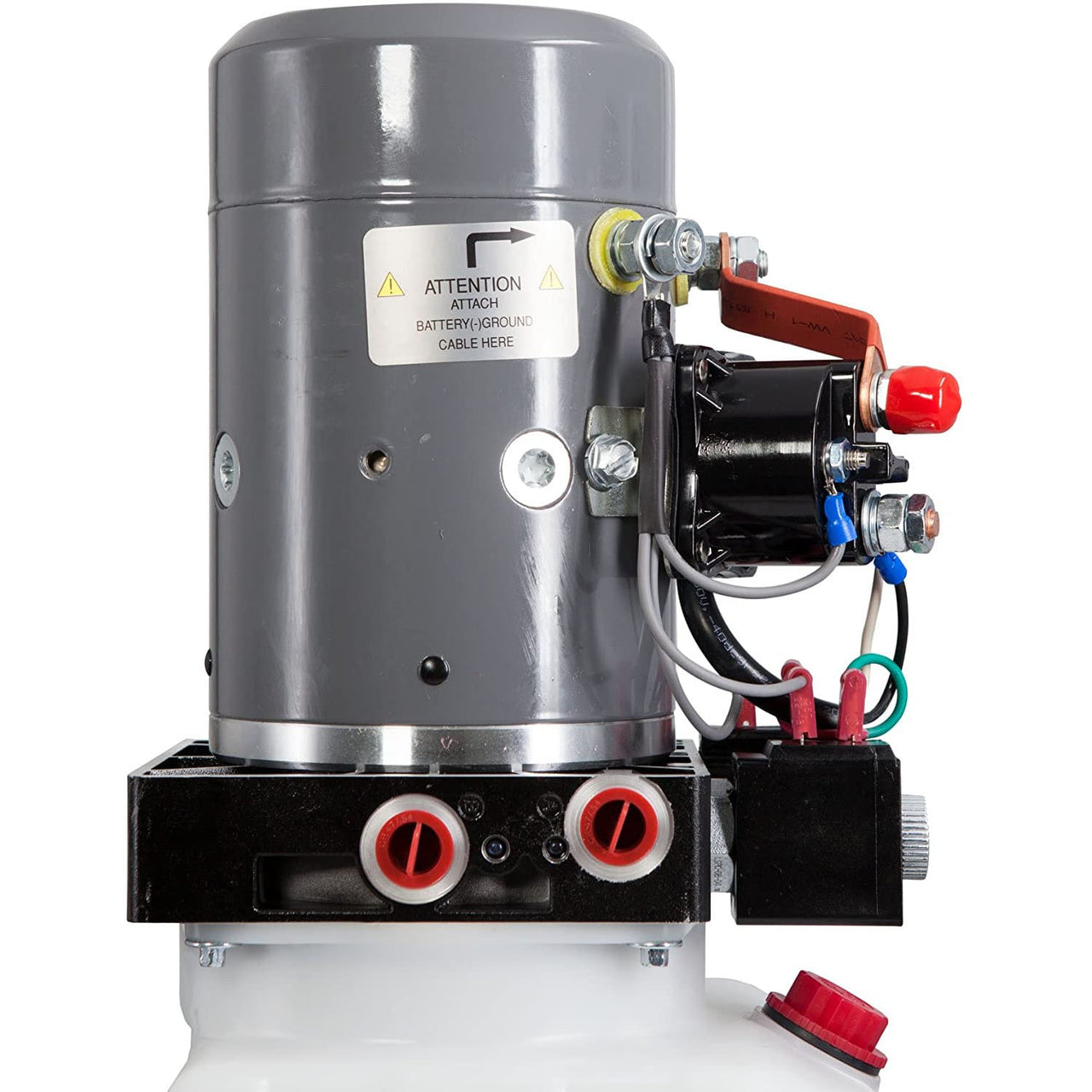 Specifications
DC 4000 Double Acting

Power Up, Power Down


For applications with a double acting cylinder that extends the cylinder by power and retracts the cylinder by power. There is positive load holding on both ends of the cylinder.
Motor: 12V or 24V DC
Pressure: 500 – 4000 PSI (35 BAR – 275 BAR), Typical pressure for 12V DC = 3200 PSI (220 BAR)
Pump: 0.5 GPM(1.875 LPM) to 5 GPM(18.75 LPM) based on specification
Reservoir: Steel or Plastic, 1.5 QT (1.42 LTR) to 5 Gallon (18.93 LTR)
Control: 2 button remote pendant, wireless remote
Recommended Hydraulic fluid:
Premium hydraulic oil with proper ISO Viscosity Grade and additives such as Chevron EP, Mobile DTE 10, DTE 20 series or Shell Tellus would be acceptable.
TRAILER PARTS & ACCESSORIES
Family owned and operated since 2008
CAN'T FIND WHAT YOU NEED?
Contact us and we'll get it!