Buyers Tarp Kit 60"x14'
160526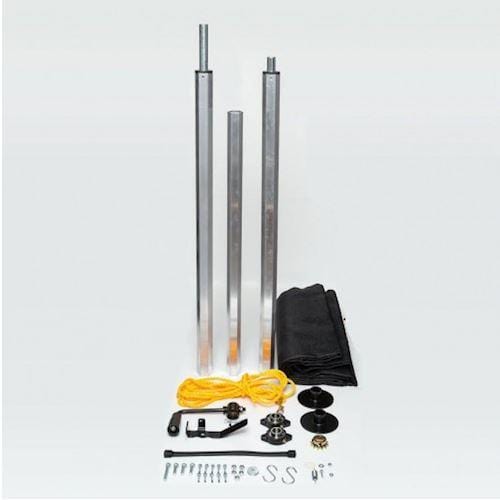 Specifications
This is the complete mesh tarp kit for the PJ D5 dump trailer - works with both the 8' and 10' D5
Comes with all the mounting hardware 
PJ Part number: 160526
Manufacturer: Buyer's 
Size: 5' x 14' 
Kit includes:
(1) Buyer's standard DTR roller kit 
(1) 60" x 14' long mesh tarp
(1) hardware kit 
(1) 20 ft pull rope
(1) Steel pull rod with 2 steel tarp guides.
(2) PJ pull rod fabricated hooks (160406)
Note: Does not included optional roller mounting brackets (160482 and 160481)
Fits PJ D5 dump trailers.
TRAILER PARTS & ACCESSORIES
Family owned and operated since 2008
CAN'T FIND WHAT YOU NEED?
Contact us and we'll get it!