Aluminum Diamond Plate - 9x72 Tandem Fender - for 15" Tires
160601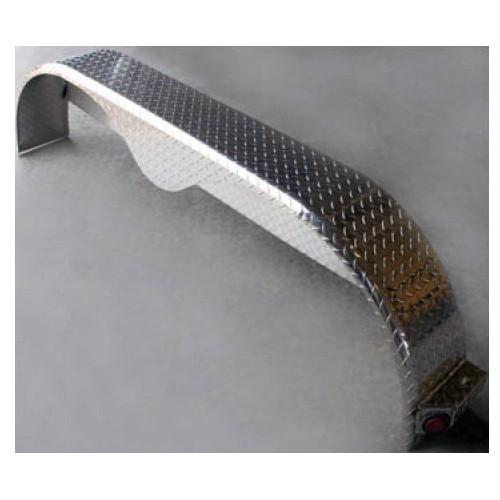 Specifications
Does not include the clearance marker lights nor grommets
Questions & Answers
Is the 72" length from inside edge to inside edge? Or light pocket to light pocket? Thanks in advance

that is the measurement from inside to inside. You have another 2 inches on both sides with the light pocket bracket.

Do I order a left and right side or are they interchangeable? Can you also confirm the back plate is welded to the fenders? Also, is it possible to pick up the items in Edmonton to save the shipping cost? Thanks

Yes, they have the backplate welded on them, and they are interchangeable side to side

Please confirm that it has two marker light housings and it is designed to mount on 2" post,

Yes to both.  PJ's uses 2" mounts for these fenders and they have the light pockets on them.
TRAILER PARTS & ACCESSORIES
Family owned and operated since 2008
CAN'T FIND WHAT YOU NEED?
Contact us and we'll get it!