Adapter for 7-Way Harness for RV
170289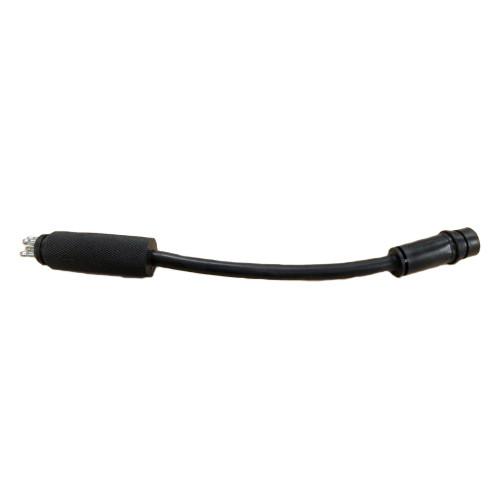 Specifications
The front section of the sealed harness on Mx built trailers used to have a 7 way RV style connector on one end and smaller 6 way round plug on the other with the red,white and blue wires exiting harness before the small end.

This harness has been discontinued .

In order to replace the front section of your old style harness, you need one of these adapters plus a 170296 front harness.
TRAILER PARTS & ACCESSORIES
Family owned and operated since 2008
CAN'T FIND WHAT YOU NEED?
Contact us and we'll get it!