4" EZ HD 16K Hitch with 2-1/2" Shank
AND3291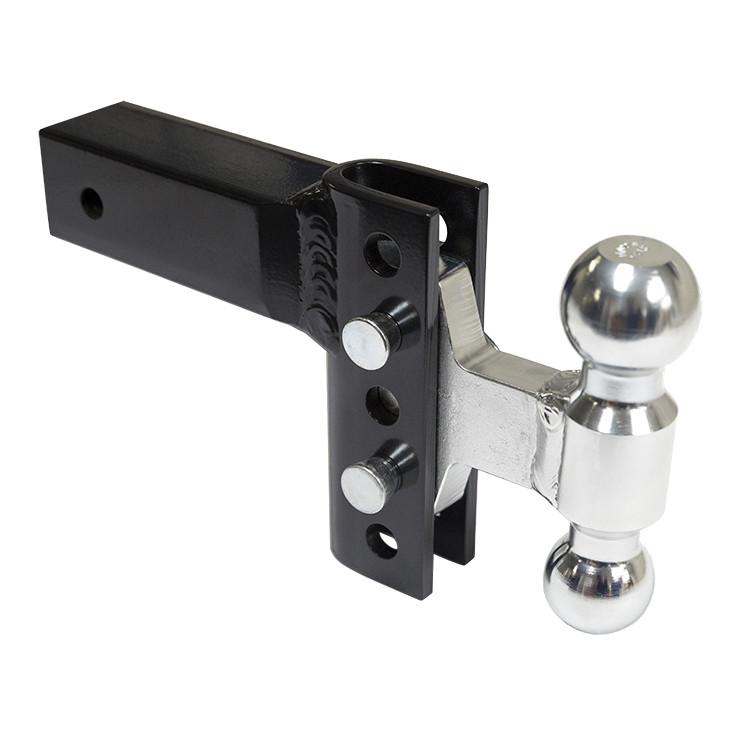 Specifications
4" EZ HD 16K Hitch with 2-1/2" Shank    
The 3291 is a 2-1/2" shank version of the 3294. That's right, no need for an adapter sleeve with the new 2-1/2" receivers!

The weight rating is now 16K (on the 2-5/16" ball) - up from 14K on our 2" shank version!               
4" Drop, 4" Rise.
Towing capacity: 10,000 lbs with 2" ball, 16,000 lbs with 2-5/16" ball. (1,600 lbs Tongue Weight)
Quickly adjust height: Pull pins, adjust, slip pins back into place -done!
Fits all standard 2 1/2" receivers.
Meets V5 and SAE J684 certifications.
TRAILER PARTS & ACCESSORIES
Family owned and operated since 2008
CAN'T FIND WHAT YOU NEED?
Contact us and we'll get it!